New in library: LibKey Nomad helps you access articles faster
LibKey Nomad is a browser extension. It helps you access scientific articles on the internet faster by automatically searching them in HAMK Finna, so you don't have to. The extension shows you a pop-up on the article page if you can access it through our library.
LibKey Nomad works in Microsoft Edge, Firefox and Chromium-based browsers Chrome, Brave and Vivaldi. How to install Libkey Nomad:
Download the browser extension from LibKey official website.
 After installing, open LibKey Nomad from the upper bar of your browser (or from the extensions list) and choose HAMK as your library. Log in with your HAMK ID.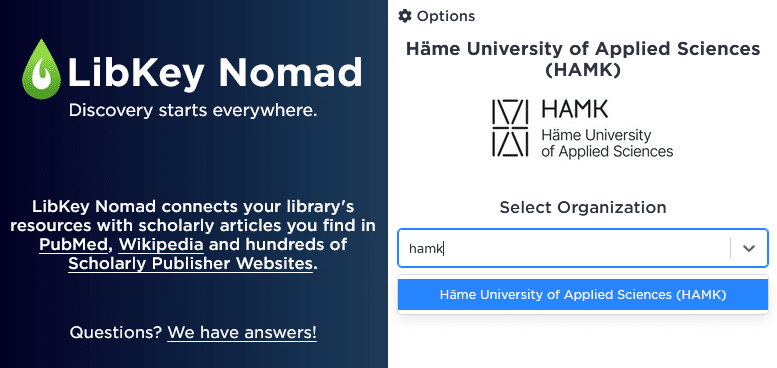 In the future, when you find an article and open it in for example Google Scholar, you will see a small pop-up in the corner of your browser window if the article is available through HAMK library.
If you know an article's DOI number, you can also check its availability from LibKey.io.